Testi musica cantanti italiani gratis
Testi musica canzoni
La più completa base di dati con tutte le canzoni conosciute organizzate in ordine alfabetico dopo nome de l'artista nomi dell'album e canzoni. Usate la forma di ricerca per trovare le canzoni che vi interessano, o navigate semplicemente usando le lettere dello menu.
Nuovi testi e album inseriti sul Testi musica canzoni.it
Cantante dell giorno :
Sonia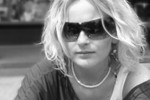 Sonia
Sonia, a Croatian dance and trance artist released a number of quality tunes which rely on strong rhythm and heavy riffs.
We suggest downloading and listening a dance track called Last Night